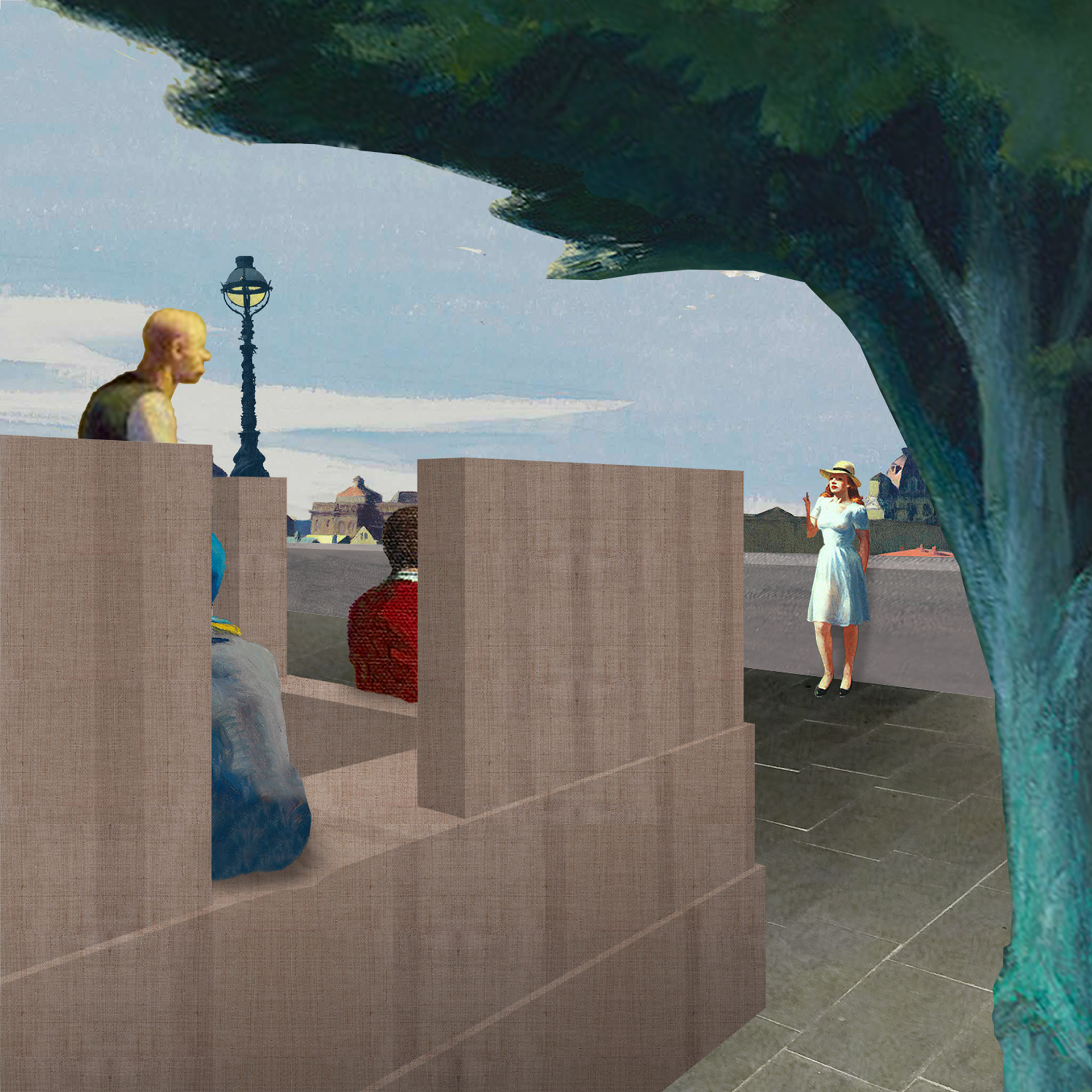 While the current pandemic demands we stay within the confines of our domestic interiors, the once bustling public realm of Central London lies still. Our homes have become our cities, digital networks represent our communities, and the public city is but a fading memory.
We are all living in an Edward Hopper painting - isolated within our homes and distanced from public life. While these restrictions on our use of the city and its public realm will ease, newly learned norms and perceptions will persist. Our eventual rediscovery of public space will be tentative and disorientating, as will our connection to others within this shared and negotiable space. As the current crisis radically transforms our relationship to both public and domestic space, how will the city adapt to soften our eventual return?
Another of history's diseases led to the Embankment project  - one of the biggest infrastructural projects London has ever seen. Built of hewn blocks of Cornish stone, Embankment has become the keystone of London's civic and political life, lined with monuments and memorials that celebrate society's collective endeavours. Grand in scale and form, but far removed from the fragility and tactility of domestic life.
Soft Monument is an open and public platform, but one that seeks to express the qualities of a domestic space - security, intimacy, and contemplation - by recreating them within the open and public space of London's Embankment. From a distance the installation appears to be another solid monument in the series that line the River Thames. But on closer inspection it reveals its true colours - lined in fabric it is soft to the touch, with an inhabitable platform carved out from its external mass. 
Soft Monument was shortlisted in the London Festival of Architecture
Empowering Platforms
competition.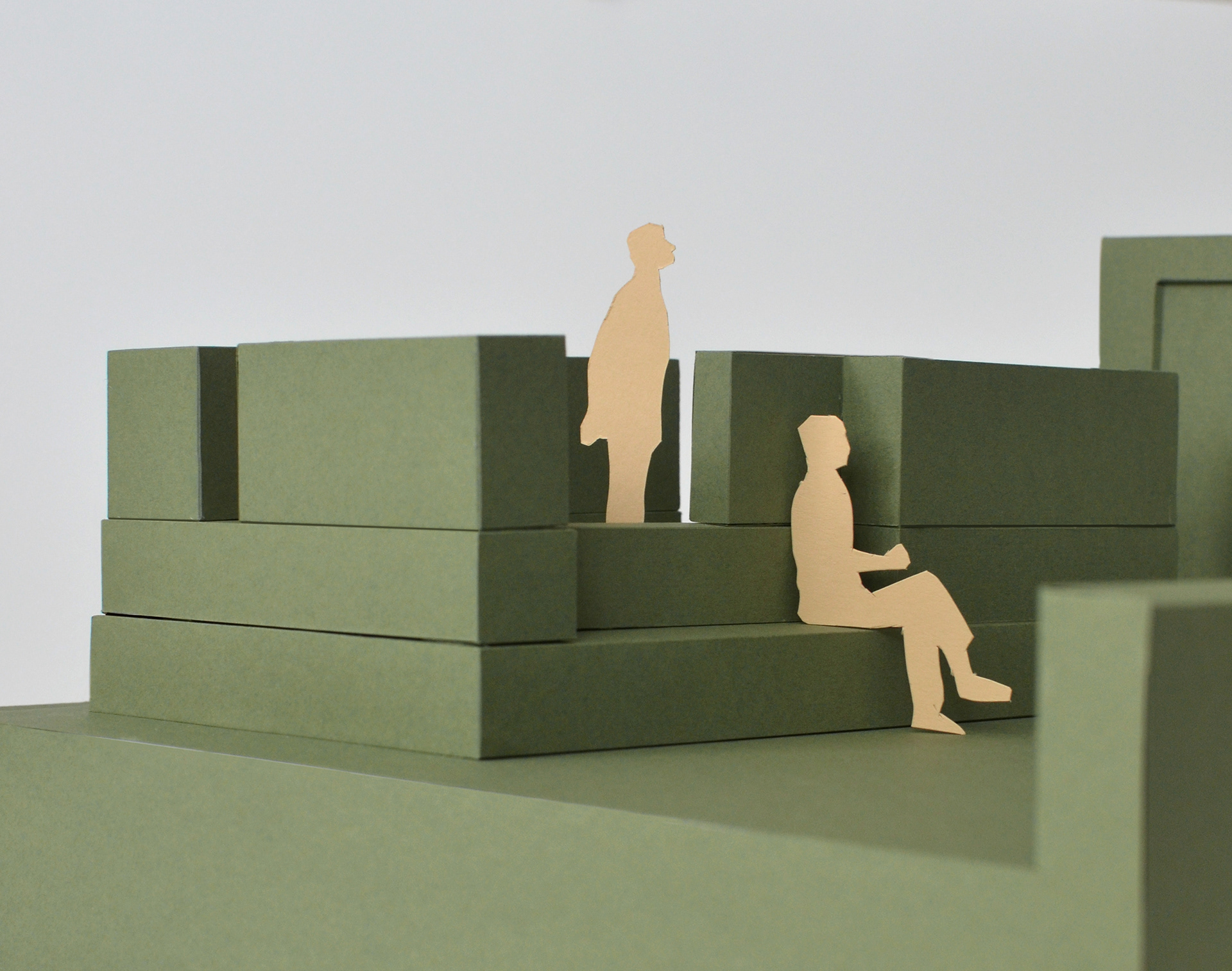 These carved niches and nooks recreate the domestic moments we have come to know so well - a deep threshold through which to pass, an inviting seat within which to recline, a cropped window that frames views of the Thames and surrounding landmarks, and a step that elevates us above a shared ground. The height of the platform floats around eye height - open and perforate from some angles while also offering, at specific moments, a subtle and fleeting sense of respite from the surrounding city.
​​​​​​​

Soft Monument aims to enhance the wider public realm by softening our return to the city, and provoking debate about the significance of the Thames Embankment as a historical point of transition, accessibility and collectivity. Soft Monument accepts and celebrates the new forms of proximity and assembly that this pandemic will establish, and with a domestic softness empowers us in our new affair with the city.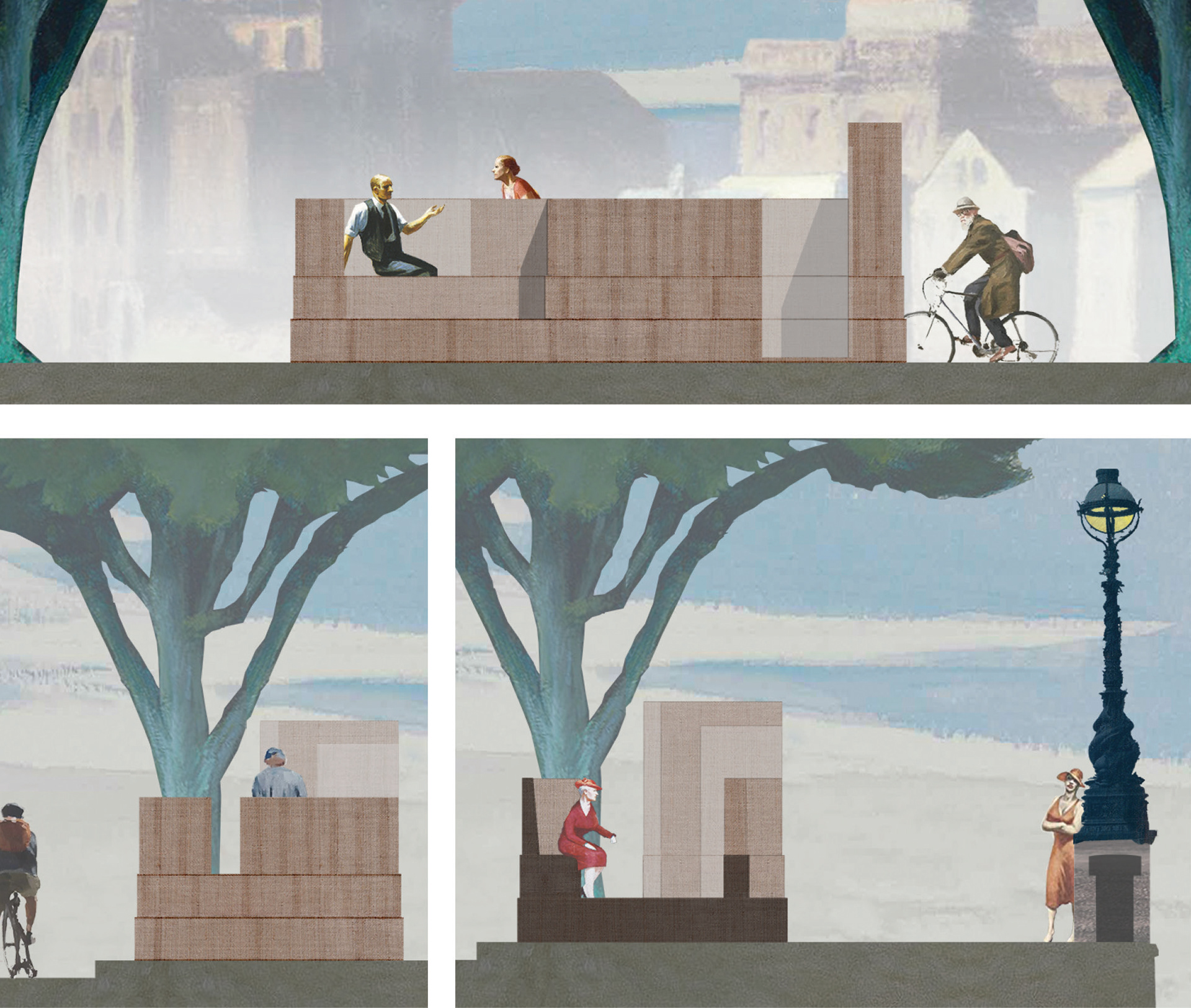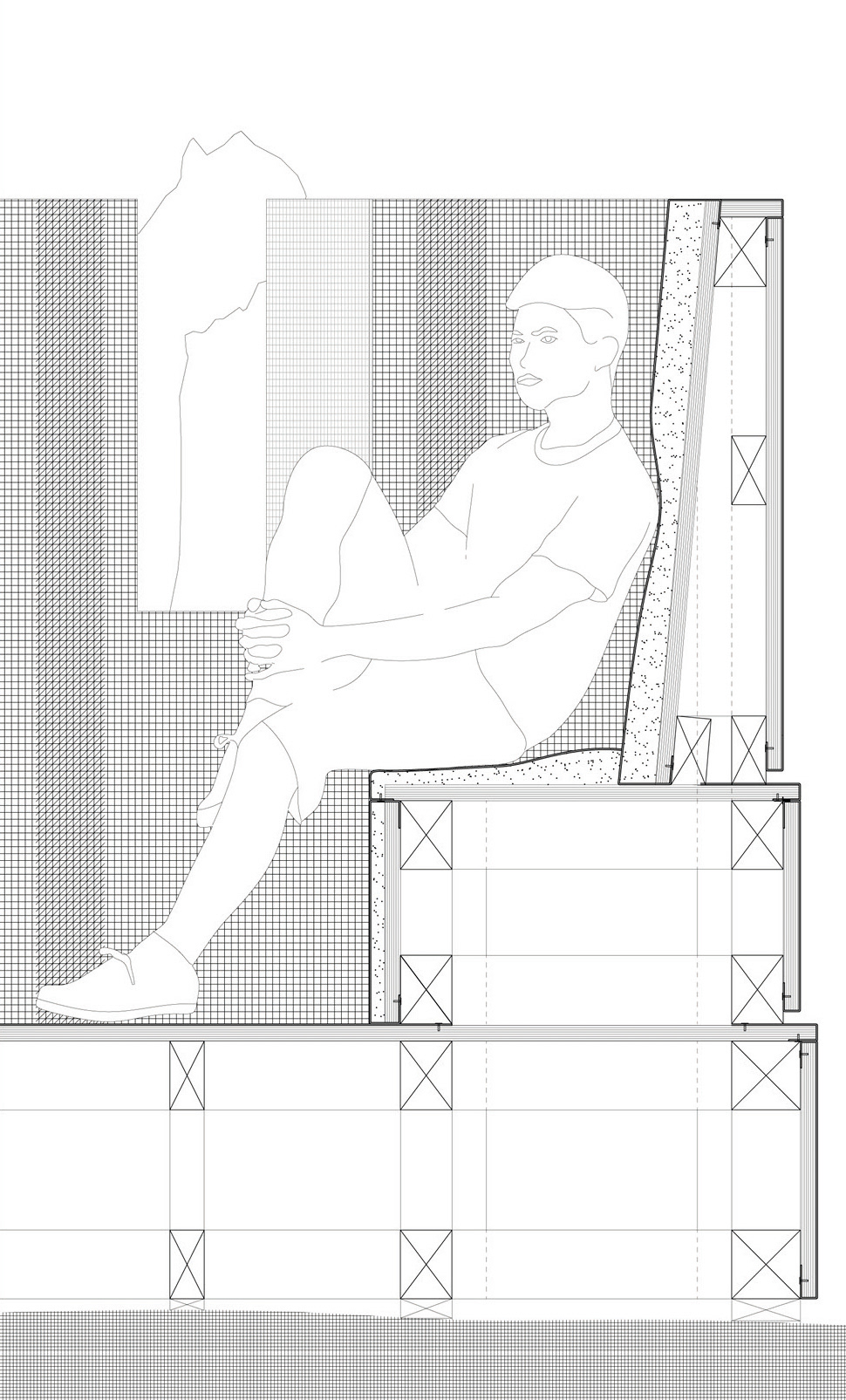 The platform consists of a number of pre-fabricated elements that can be quickly assembled on site. A timber substructure is clad with canvas on a plywood backing, and finished with a water resistant treatment. In places this canvas is stretched over a layer of soft foam, allowing a uniform external appearance to offer varying degrees of tactility and softness. The base layer supports a number of vertical posts onto which the upper layers are threaded. This minimises the quantity of fixings and ties each element together, while allowing for ease of assembly, disassembly and reassembly. 
The material form of the platform mediates between the soft comforts of our domestic spaces and the monumental solidity of the public realm, to deliver a durable and yet strangely familiar quality.