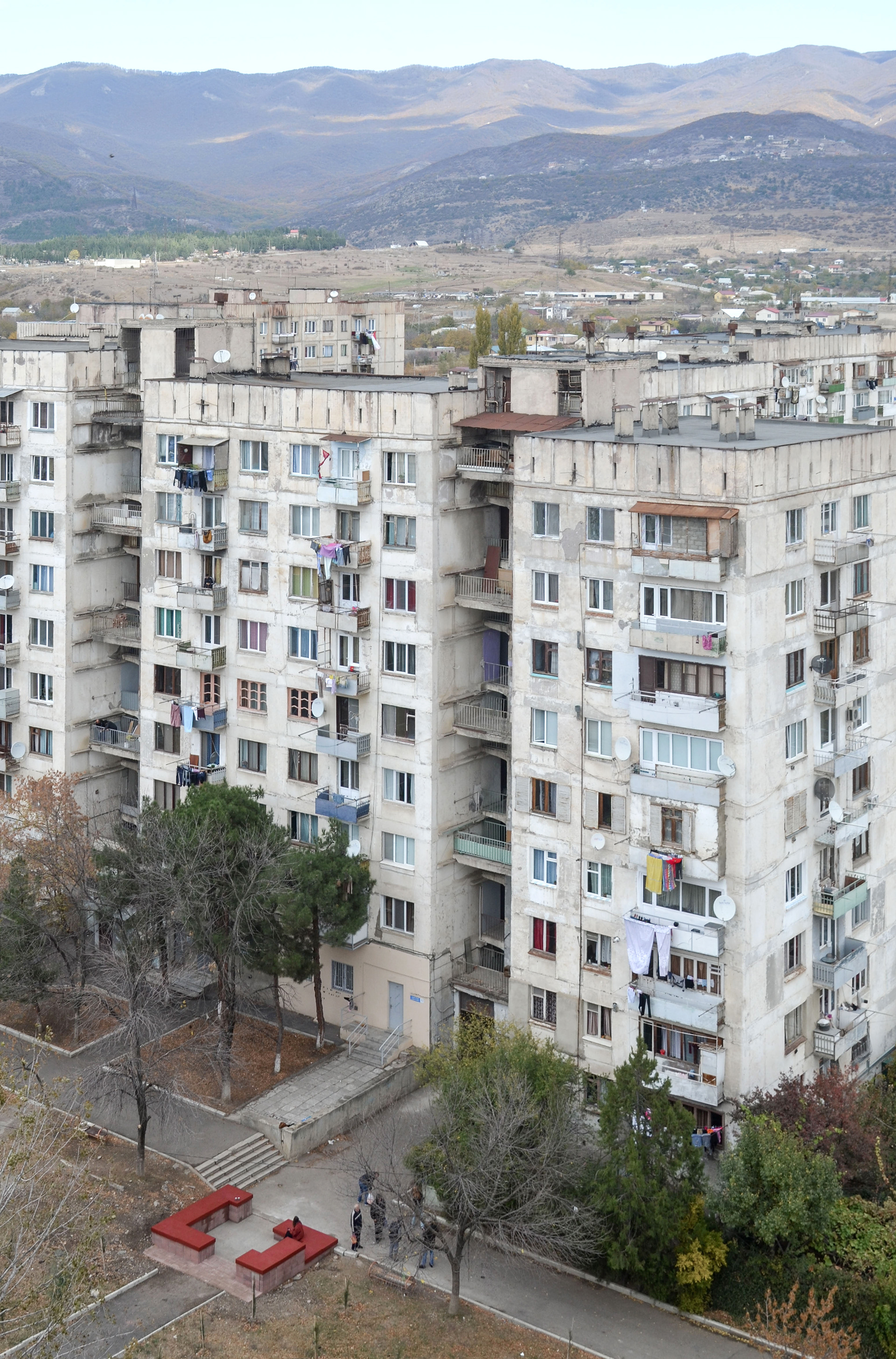 Commissioned for the Tbilisi Architecture Biennial, 8-23-VI is a phased installation in the 8th district of Gldani microrayon, extending from entrance VI of block 23. 
8-23-VI establishes a dialogue between the semi-private circulation space of the housing block and the surrounding public exterior, by extending and activating the threshold between them. The installation sets the stage for a multiplicity of activities, from everyday encounters between neighbours to organised assemblies where shared concerns can be discussed and acted upon. 8-23-VI extends the shared circulation space of the block into the public realm, and in doing so questions norms of ownership and individuality by forming a space in which a micro civic common can be activated.
The first phase of the project creates a prototype of the project for the Tbilisi Architecture Biennial, testing forms of inhabitation that the second phase aims to develop in collaboration with local residents and Biennial visitors.
​​